Given the critical nature of the work at Life Flight, some days are tough. When we heard the news of baby August's passing, it was one of those days. Thank you to August's parents, Ursula and Jake, and big sister Thea who shared their story with us. And thank you to the amazing Life Flight donors who gave this lovely family 14 months with their beautiful, cheeky, brave baby boy.
Palmerston North parents Ursula and Jacob were excited about growing their family with the news of a baby boy, August, due in November 2021.  Coincidentally, he was born three months early – and named after the month he was born.
Routine checks during the pregnancy found that August had Down Syndrome, a genetic disorder affecting around 1 in 700 babies. This can lead to developmental issues with the heart and lungs, so August's progress was regularly monitored. It was found that there was less fluid around August than there should have been. Mum Ursula remembers:
"The placenta was not doing its job; the choice was made to get him out. He wouldn't have survived much longer in there."
August was born via emergency caesarean weighing just three pounds. The neonatal intensive care unit (NICU) team discovered his red blood cell count was lower than normal, so Life Flight was called to bring tiny August from Palmerston North to Wellington to receive urgent medical treatment.
Dad Jacob recalls; "that evening both Ursula and I were allowed to be with August in the Neonatal ward due to the uncertainty of the situation. After a period, Ursula went to bed, and I stayed with August until the Life Flight crew arrived at 11pm. Once the team arrived, Jacob recalls the two nurses being very calm and reassuring, and explained that August was in safe hands.
August was placed in an incubator with special lamps to help with his jaundice and carefully lifted onto the plane by our crew and the NICU team from Wellington Hospital. As it was the middle of COVID lockdown, Ursula was transferred to Wellington by road ambulance, while Jacob waited to get permission to cross borders.
Soon, he was able to join with their young daughter, Thea, to meet their son and baby brother for the first time. After two weeks in Wellington Hospital, August was flown back to Palmerston North in the Life Flight Air Ambulance plane.
Crew person Jack was on the Air Ambulance plane when they August was transferred home.  Jack loves being part of missions where they return babies home after treatment:
I remember it was the day after lockdown when we took August home. It's extremely rewarding returning babies like August from Wellington NICU to their home for a continuation of their care.
Over the next fourteen months August continued to face medical challenges but was a happy baby with mum and dad and his sister by his side. Tragically, in October 2022, August passed away.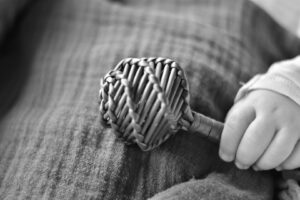 Mum, Ursula says: "after 14 months of being in and out of hospital the latest being in ICU with Pneumonia twice, August let us know he was tired and sadly we made the very hard choice to let our son go peacefully and not struggle. No one can prepare you for the loss of your child. As a family we couldn't have been prouder of him in all he endured in his short time here. He was a warrior, he was brave, he was cheeky and that will never be forgotten. He's our angel baby, always with us."
The Life Flight team are thinking of Ursula, Jake and Thea during this very sad time.
Read more about Missions overview

Missions overview

Discover Life Flight's crucial aeromedical missions in New Zealand, providing critical care and transportation with Westpac Rescue Helicopter and Air Ambulance Planes. Explore FY23 highlights, fleet details, and diverse mission types. Support our life-saving efforts today.

Read more about Donate now

Donate now

Life Flight is a not-for-profit that relies on the generosity of the community to keep flying. Your donation will truly help save lives.

Read more about Air Ambulance Planes

Air Ambulance Planes

The two Life Flight Air Ambulance Planes are flying intensive care units for the critically ill and injured.

Your local Westpac Rescue Helicopter is ready for anything, 24/7, thanks to the generosity of the community.