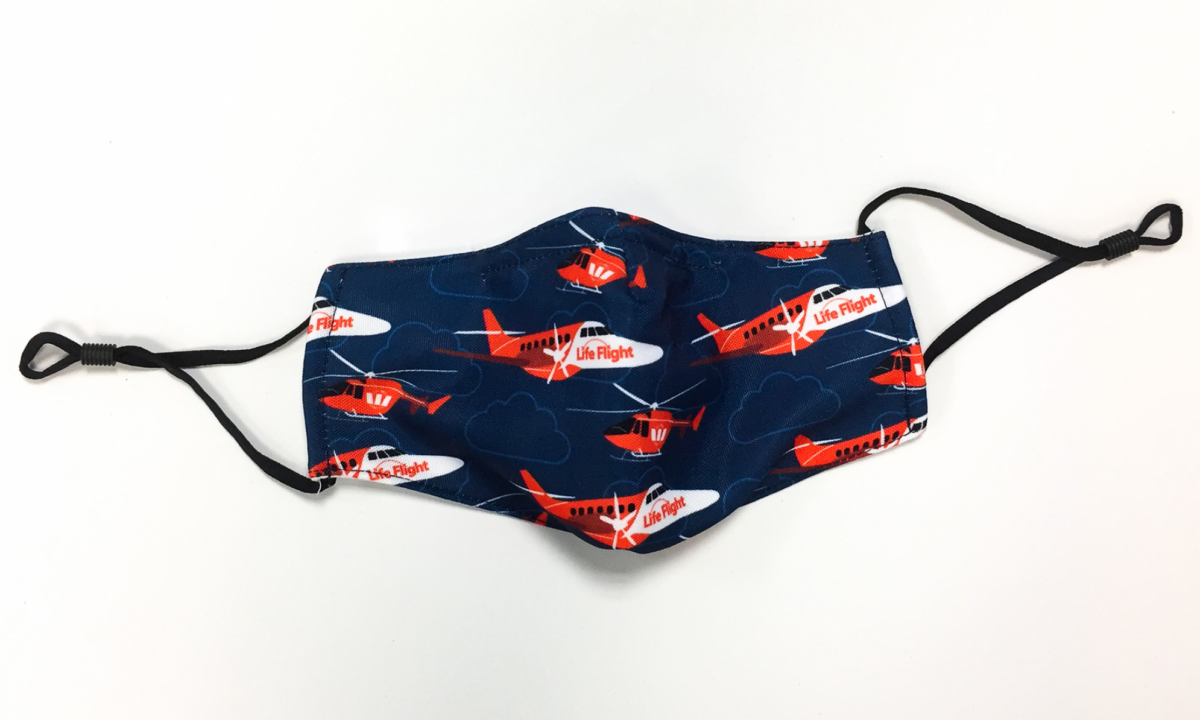 Life Flight facemask
Stay safe and support Life Flight with a branded face mask. They are a great alternative to disposable masks and are made from a durable and breathable material, perfect for when out and about.
The mask comes with an adjustable nose wire and elastic straps for added comfort and a perfect fit.
$15 excl. postage